Being able to rely on a trusted auto repair service in Hyattsville, University Park, Bladensburg, Mt Rainier, or Prince George's County, MD is the secret to keeping your vehicle running in top condition for as long as you own it. Whether it's routine maintenance, unforeseen repairs or emissions testing, Family Auto Clinic aims to help our customers with their car repairs. We welcome new and returning customers alike, with guaranteed excellence and top-tier customer service.
Repair Service Capabilities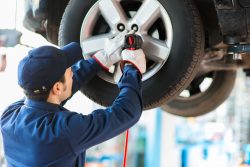 You won't find another mechanic shop in Hyattsville, MD that offers the scope of work we do! From tires to engine work, transmission repair services to auto HVAC and beyond, we do it all from top to bottom. We're one of the few local-area shops that can provide you with full transmission services—including replacement—making us a go-to destination for this critical service. We can also diagnose check engine lights and resolve engine issues to keep your vehicle in great condition.
When we administer repairs, you can be sure you're getting the best value possible. Our trained experts take great care in all of the work they do, and we only use top name brand products from proven manufacturers, including Federated Car Care, Pronto Car Care and Interstate Batteries.
Routine Maintenance Services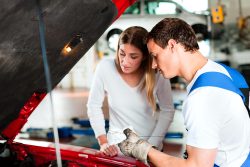 Keeping up on routine maintenance services is the best way to extend the life of your vehicle and avoid costly repairs. We delight in offering our customers comprehensive maintenance services. Come to us for oil and filter changes, alignments, fluid checks and replacements, tire rotations and brake repair in Hyattsville, MD. We'll take care of the routine services to keep your vehicle running smoothly at all times.
Towing Services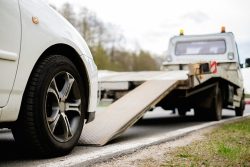 Got a vehicle that won't start or one that's not safe to drive on the road? Give us a call and we'll haul it in for repairs! Our towing services cover the greater Hyattsville, MD area. We'll get to your location quickly, to ensure your vehicle is towed promptly back for inspection and repairs.
State Safety Inspections
As a state-authorized inspection center, we welcome drivers looking for critical testing and inspection services. If you're renewing your registration and need to have your vehicle tested, swing by our location for quick and thorough state safety inspections.
For more information about our auto repair shop's capabilities or to schedule your next appointment for car repairs, contact us today at 301-431-3488.